Sales Department
At Leonard Truck and Trailer we don't just sell trailers, we use them. Our experienced and knowledgeable sales staff own and show horses, and pull the trailers with living quarters too. Our sales staff understands what it takes to haul your heavy equipment, lawn equipment, and cargo to and from the job site.
Our sales staff can answer your questions from first hand experience.
Our sales staff understands what it takes to haul your heavy equipment, lawn equipment, and cargo to and from the job site. We have the largest selection of toy haulers in the nation for your motorcycle and ATV.
Let our graphics department customize your truck and trailer. Leonard Truck & Trailer's sales staff can even help you design your own custom trailer.
Leonard Truck and Trailer's sales staff can assist with selecting your favorite options to include: ramps, hayracks, awnings, generators, lower dividers, custom graphics, and air conditioners.
We offer a complete parts and service department at our North Jackson, Ohio MEGASTORE, and our sales staff can make arrangements to ship your trailer anywhere in the United States.
Contact our experienced sales staff 24 hours a day on the web. Leonard Truck and Trailer's sales staff will contact you ASAP the next working business day.
Clint Leonard
President, CEO
Clint was born and raised in North Jackson, Ohio. He graduated from Jackson Milton High School and attended Ohio State University, and Youngstown State University. Clint's parents, Pegg and Stan Leonard, established Leonard Truck and Trailer in 1963, and he has worked at the business his entire adult life. Clint has ridden horses his whole life, and currently enjoys showing reining horses. He also enjoys riding side by sides, shooting guns, and loves tractors, and equipment! Clint's longevity in the trailer business, his experience with the manufacturing process, and his personal use of all kinds of trailers, makes him a true trailer guru. Clint is married to Tiffany Leonard and they have two boys, Cash and Cord.
Clint Leonard
Mark Reed
Sales Manager
Mark graduated locally from Champion High School than joined the United States Army where he was on Active-Duty for the 21ST F.A., First Cavalry Division, Fort Hood, Texas, before getting into Auto and Truck sales business. Mark joined Leonard Truck & Trailer in December of 1997 starting in the sales Department specializing in Heavy equipment trailers, and soon moved into Management. Mark has worked in Retail sales for the past 28 years and enjoys the daily challenges of Trailer business.
Mark Reed
Paul Mcelroy
General Manager
Paul Mcelroy's bio is forthcoming.
Paul Mcelroy
Amanda Johngrass
Product Specialist
Amanda has been in retail for over 10 years and joined the LTT team in February of 2015 to become a sales specialist. Amanda is no stranger to working with the public and enjoys the interaction and friendships made along the way associated with the use of these awesome trailers. She has many hobbies that allow her to utilize all shapes and sizes of trailers on a daily basis- these hobbies include riding horses, motorcycles and dirt bikes. Amanda has owned, cared for and worked with horses her entire life and is not only familiar but very understanding of potential buyers' wants & needs for their four legged family members. Anything involving the outdoors- that's where she can be found! Given her extensive personal knowledge on how these trailers work- she is more than qualified to assist you in any of your trailer needs!
Amanda Johngrass
Tony Fritz
General Manager
Tony grew up in the horse industry, riding reining horses to a reserve congress championship, NRHA Reserve World Championship, and an AQHA National High Point title. He joined the Leonard family in 1999 to specialize in the horse, livestock, and living quarters trailers and soon after became more fluent with the equipment and enclosed trailer markets. Always up to a new challenge, Tony has now taken on the custom Toy Hauler and Motorsports markets, matching clients with their dream trailers. Whether horse, equipment, motorsports, or other, Tony takes unmeasurable pleasure in matching a client with the perfect trailer.
Tony Fritz
Mark Watkins
Product Specialist
Mark is a life long resident of Canfield, Ohio and has been involved with horses in one aspect, or another his entire life. In Mark's early years his family bred and raised world champion Hackney pony which he showed. He then moved into showing Quarter Horses as a youth exhibitor. After college Mark worked as an assistant trainer for several prominent horse trainers. He then followed his passion for horses to become an equine photographer for Jeff Kirkbride photography, and continued to train horses on the side. Mark met his wife in 1997 and he and Amy trained and showed Quarter Horses at a national level for the better part of 20 years. Additionally both of their children showed at a national level with great success. Mark and his wife are both AQHA judges and enjoy giving back to the industry in that capacity. In 2014 Mark joined the sales staff at Leonard truck and trailer and has taken his years of success in the show pen , network of people and knowledge into a new aspect of the horse industry.
Mark Watkins
Danny Dunn
Horse & Livestock Mgr
Danny joined our team in 2011 upon graduating from Muskingum University with his Bachelor's degree in Business. Growing up, he was actively involved in 4H showing both horses and steers. He has been an active member of the NBHA, NPBHA, and AQHA since his youth, and, has multiple top ten Congress finishes and AQHA World Show qualifications to his credit. Danny's attention to detail with special orders along with having his finger on the pulse of changes in the horse trailer market has propelled him to become the horse and livestock manager in addition to taking care of his vast customer base.
Danny Dunn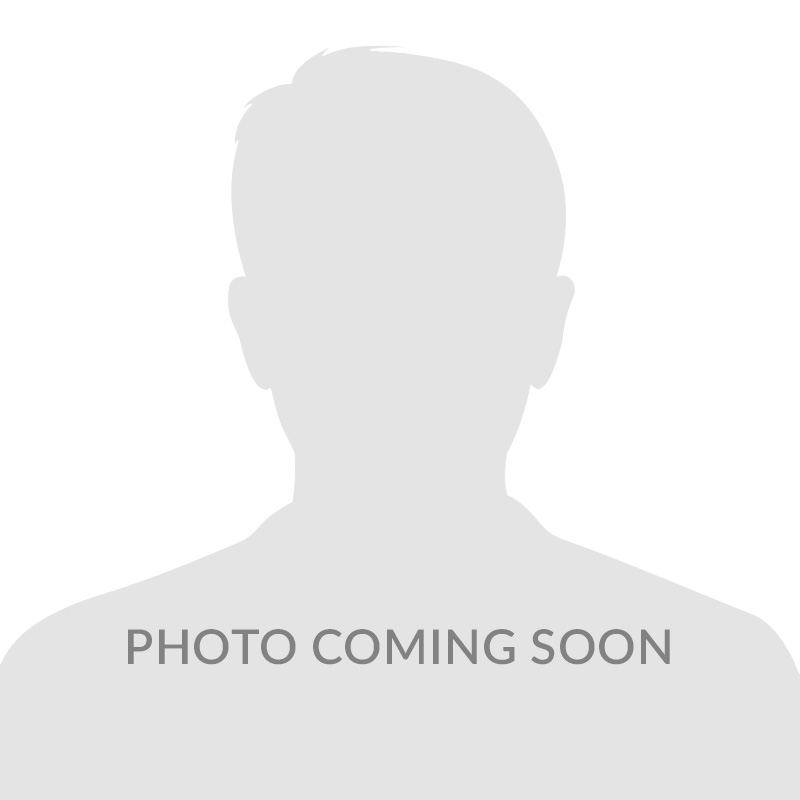 Jimmy Adragna
Product Specialist
Jimmy is a lifelong resident of Western Pennsylvania where he graduated from Robert Morris University with a BSBA in Finance, as well as graduated from the Community College of Allegheny County with an Associate's degree in Business Management. He joined the Leonard Truck and Trailer team in early 2018 after spending many years in the appraisal and mortgage industry. While the jump from one industry to the other was a major change for him, it was his passion for horses and the associated lifestyle that made the decision easy! Here at LTT, Jimmy specializes in Horse and Livestock trailers. His knowledge comes from being a life long horse owner as well as an end user of the very trailers we sell. Outside of the dealership, he is an active member of the American Quarter Horse Association (AQHA) and his local horse community. This allows a him to provide a great mix of product knowledge and years of practical knowledge while assisting customer on their horse trailer purchases. Jimmy currently shows competitively in AQHA Ranch Riding as well as AQHA Versatility Ranch Horse events with his horse Buck Eyed Scoot. Some of Jimmy's recent accomplishments are qualifying for the AQHA World Show in 2016, 2017 and 2018. He has also been an AQHA Year End Top Ten point earner in multiple events over the past few years. Most recently Jimmy and his horse Scoot were invited to compete at the 2018 AQHA Zoetis Versatility Ranch Horse World Championship show.
Jimmy Adragna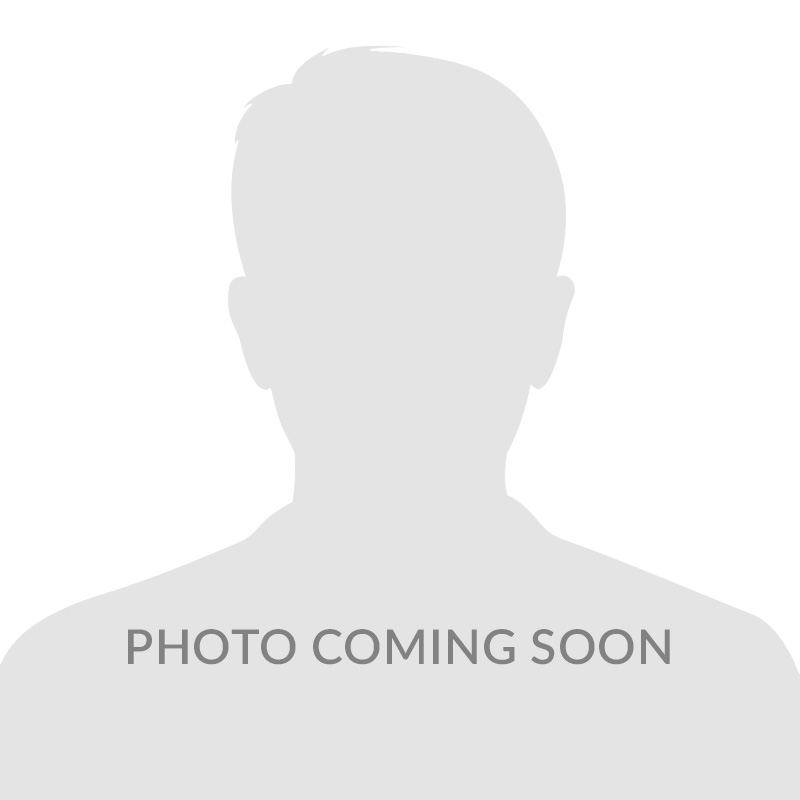 Tom Gamble
Tom was born and raised in Salem, OH and graduated from Salem High School in 1997. He currently lives in Leetonia, OH. Tom has spent 13 years in the auto business, before joining LTT in June, 2020. He enjoys spending his free time on the golf course and grilling.
Tom Gamble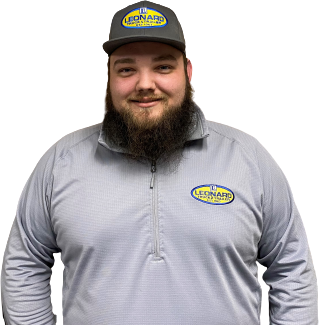 Zach Adams
Zach joined the LTT team in early 2020 and is a lifelong resident of Northeast Ohio. He graduated from Berlin Center Western Reserve high-school in 2012. Growing up, Zach was active in shooting sports and was a 12 year member of the county 4-H where he participated in several disciplines/market projects as well as Showed horses and was county 4-H king in 2011. His Family owned and bred draft ponies thought his early life and he is still very involved with the equine world today. In his early adult years he traveled on oil rigs and worked as a floor hand and heavy equipment operator. His love for horses and knowledge of heavy equipment and heavy hauling is how Zach landed here as part of our team. Whether you're looking for a trailer to haul horses, equipment or any kind of materials, Zach is sure to make your experience with LTT easy and enjoyable.
Zach Adams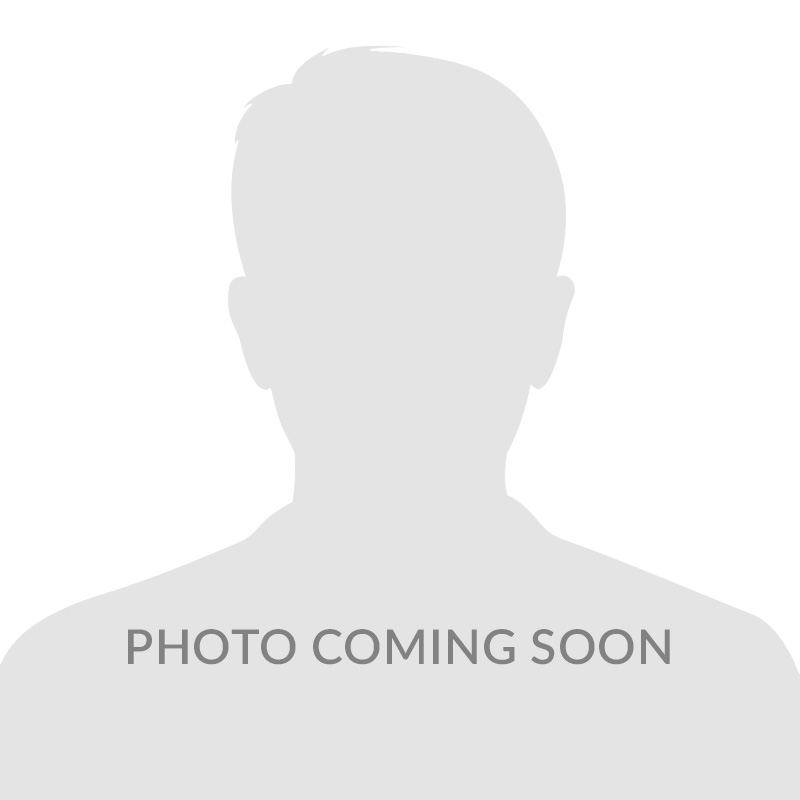 Chris Leipply
Chris was born and raised in fowler ohio and graduated from mathews high school in 1998. After graduation he was very involved in his community serving as a ff/emt with the vienna fire dept for many years. He has 3 sons and enjoys sports and being in the outdoors! Chris has a great background in the sales industry and also as a previous owner of his own business. His knowledge and experience with our product line is a great asset to our customers!
Chris Leipply
Sam Adams
Sam is a lifelong resident of Berlin Center Ohio . He enjoys the outdoors in his free time whether its deer hunting or following his German short hair pointer in the field. He joined the Leonard Truck and Trailer team in early 2021 after spending 6 years in the Forestry industry. It was a big change from the woods to the office but Sam strives to deliver small town values to his customers. Sam looks forward to a transparent deal to get you the perfect trailer!!
Sam Adams